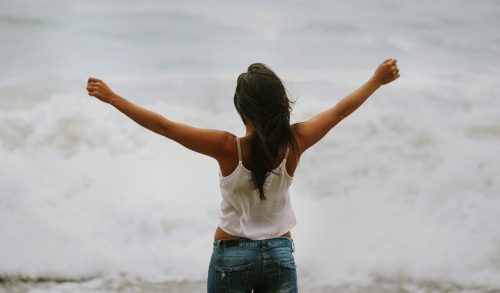 Although this blog is about finding love and about tips for dating, but we wanted to look a little bit at life as a single person.
There are huge benefits & it can be very fulfilling. Many people remain single and refuse to be part of a couple and are perfectly happy. And many others hold out for the right match, which may not be as easy to find as some dating sites will have you believe. You may have seen another post that I wrote Settling for Good Enough, (some of us just can't)!
Thanks to CNN Single? You're not alone By Linda Petty, I can provide some stats:
There are 96 million people in the United States who have no spouse. That means 43 percent of all Americans over the age of 18 are single, according to the U.S. Census Bureau.
"Single" is defined as adults who have never been married, are divorced or are widowed in the bureau's America's Families and Living Arrangements survey of 2009.
Of the singletons, 61 percent of them have never said "I do." Twenty-four percent are divorced and 15 percent are widowed.
An increasing number of these single Americans — more than 31 million — are living alone, according to the census. They make up 27 percent of all households, up from 17 percent in 1970.
About 46 percent of all households nationwide are maintained by a single person. That adds up to 52 million singles.
And 11.6 million single parents — mostly mothers — were living with their children in 2009.
The census reported 9.9 million single mothers and 1.7 million single fathers lived with their kids.
Seventeen percent of singles were 65 years or older in 2009. Some 766,000 single grandparents were caring for their grandchildren in 2008.
In over 6 million households in 2008, single people were living together without benefit of marriage. Only about half a million were same-sex couples and 38 percent of those had at least one biological child of either partner living with them.
More than half of the unmarried Americans are women. And for every 100 single women, there are 88 unmarried men available
There were 904 dating services available as of 2002, employing nearly 4,300 people to help the single folks find each other and the companies collected $489 million that year.
We are all alone, born alone, die alone, and — in spite of True Romance magazines — we shall all someday look back on our lives and see that, in spite of our company, we were alone the whole way. I do not say lonely — at least, not all the time — but essentially, and finally, alone. This is what makes your self-respect so important, and I don't see how you can respect yourself if you must look in the hearts and minds of others for your happiness." Hunter S. Thompson
USA Today had an article Free as a bird and loving it: Being single has its benefits which had some interesting info:
Singles do continue to face obstacles, from work policies and tax codes that favor married couples to extra fees lone travelers must pay. But society is beginning to recognize singles' needs: Individual servings of packaged grocery items are just one example.
Also, a Pew Research Center study released last year found that most singles aren't actively looking for a committed relationship: 55% of 3,200 adults 18 and older surveyed in 2005 reported no interest in a relationship. For ages 18-29, 38% said they weren't looking for a partner.
"We do have an unfortunate tendency to favor couples and perhaps disparage single people," Cherlin says. "These books are aimed at boosting the self-image of single people."
DePaulo agrees not everything is rosy. "I don't love everything about being single," she says. "I don't like the stigma or the stereotyping or the discrimination."Talbot says she wrote her book to counter the belief that being single is "a deficiency or liability — a temporary condition that hopefully, if you're lucky, you'll get over."She says there's a fine line between being alone and lonely. "There's nothing lonelier than being with somebody you don't want to be with."
In Newsweek's Single and Loving It, Even During the Holidays: A new study shows that married people aren't necessarily happier than their solo counterparts, they brought out some great points:
A team of psychologists from Lafayette College and the University of Miami mined data from the National Survey of Midlife Development to look at how more than 1,400 heterosexual married people and 100 never-married people ages 40 to 74 said they cope with life's challenges. In their findings, published in November in The Journal of Social and Personal Relationships, both the married and the single groups appeared to have similar levels of "psychological resources," such as personal mastery, agency, and self-sufficiency, which predict a person's general well-being and help ward off depression.
A major problem with earlier studies of single people is that they are often lumped in with the widowed or the divorced. According to Richard Lucas, associate professor of psychology at Michigan State, divorced people in particular have lower levels of well-being than the never-married. The authors of the November study tried to separate the never-married from the divorced by selecting single people over 40, since U.S. Census figures show that the majority of people who marry do so by age 39. According to another recent study, divorced middle-aged women–even those who remarried–were 60 percent more likely to suffer from cardiovascular disease than their peers who stayed together. Lucas says other research shows that widowed people generally fare better, since they eventually adapt to life without their spouses. They all paled in comparison with married folk, who, according to study after study, had the best physical and mental health of all.
"Early on, the question was 'Married people are doing better. What's wrong with all these miserable single people?' " says Bella DePaulo, author of Singled Out: How Singles are Stereotyped, Stigmatized and Ignored and Still Live Happily Ever After. "I think that it's finally coming into our understanding that single life has changed and that it's possible to live a complete, satisfying life as a single person."